Its hard to believe that in just a little over a week she will be two. It was New Years Eve and I swore that I wasnt in labor... I had been having contractions pretty much for 7 weeks... I didnt think that that day was any different... I still had so many weeks left to go...
We drove to our hospital and I figured that we would be home by dark. We had things to do... fireworks to watch and a New Year to ring in... I had plans you know.
I was so sure that I wasnt in labor that I didnt even take a bag or a camera.. no phone lists of people to call, none of it.
Savanah-Grace had other plans. Not only was I in labor.. but very very active labor.. she was delivered by a very scary c-section early that night. She was teeny tiny and not quite ready to be born... she flew on her first airplane ride that night just a few minutes after the new year with her daddy to a NICU up north. It was a very scary time for all of us.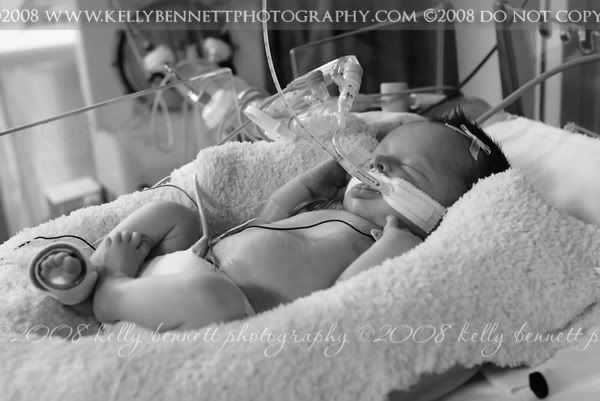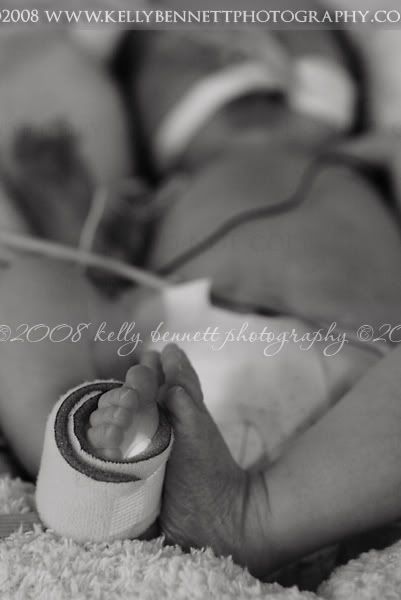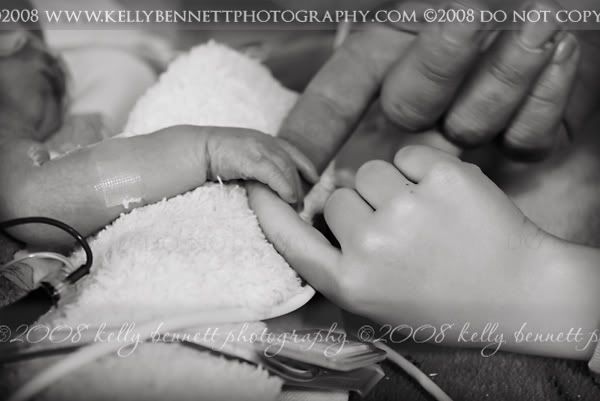 Since I had just had a c-section I was unable to be with her for two days. Her daddy never left her side. What a bond those two have...
When we brought her home she was tiny (under 4lbs) and sick. I remember watching her lay on the couch and wondering if she would be ok. I remember being very scared a lot.
Of all of our kids she is the one with the most spice... She is a fireball and most days makes me want to pull my hair out. She is curious and sweet... fiesty and loud. Man, she is really loud.
So before I get caught up in this last few days before Christmas I wanted to post these pictures of S.... my she is still bitty...but look how she has grown.