What is that saying? You know the one... it goes something like a mom must wear two hats..... I get it... I really do. Today we did the usual chase the kids go to appointments... chase the kids some more.. etc etc. Some times it all seems to mesh... you know the lists and the kids and the o my when am I going to fit a shower in. Ive learned that you can be a good mom in your pjs... and that barring running into someone from highschool that you havent seen in 15 years, the ponytail is still a rather trendy look... right? I have kids... lots of them it seems... and my priority list has shifted.... yes I want to look cute, yes I want to have trendy clothes and yes I want to sleep more than two hours at a time... I want to.... but I cant...
So I adjust, or dare I say settle? Austyn told me today that yittle kids cant lose their minds.... I said of course.. why????? Well mom, because they need their minds.... Of course they do....
So maybe it wasnt two hats.. maybe it was two shoes?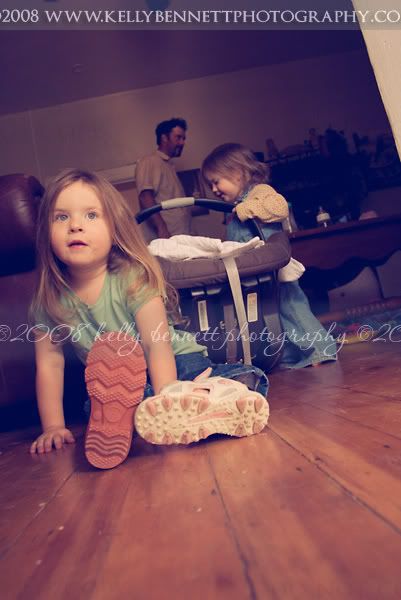 Someday I will figure this all out... really... I will